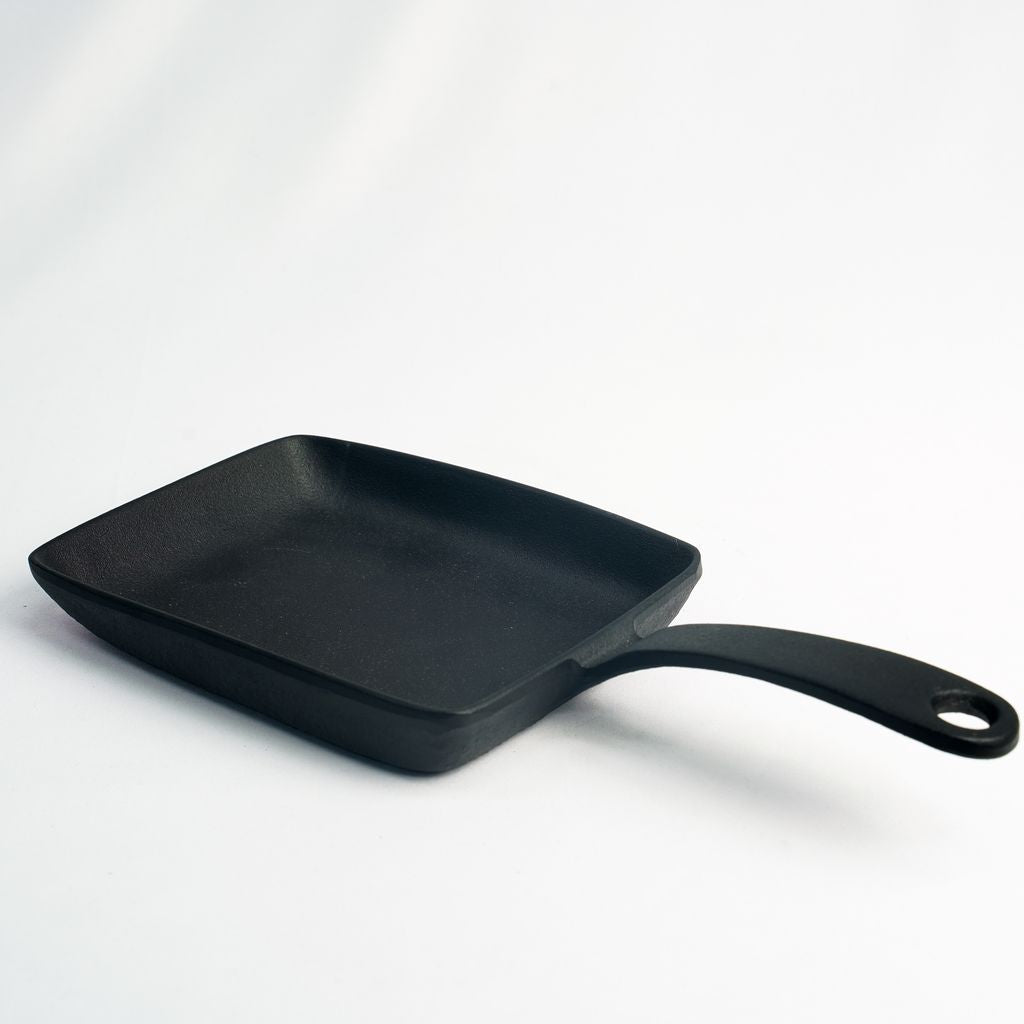 Introducing our Nanbu Tekki Frying Pan, a high-quality kitchen tool that combines Japanese craftsmanship with modern design. Nanbu Tekki is a traditional Japanese cast iron cookware that is known for its durability, excellent heat retention, and beautiful design.

Our frying pan is made by skilled artisans who have honed their craft over generations. Each pan is crafted by pouring molten iron into a sand mold, which is then cooled and polished to a smooth finish. The resulting frying pan has a thick, heavy base that distributes heat evenly, making it perfect for searing, frying, and sautéing. The pan's high sides also make it ideal for preparing dishes that require a lot of stirring and flipping.

In addition to its excellent cooking properties, our Nanbu Tekki Frying Pan also has a unique design that sets it apart from other cookware. The pan features a sleek, minimalist design that is both stylish and functional. The handle is designed to provide a comfortable and secure grip, and is made from natural materials like wood or cast iron.

Investing in our Nanbu Tekki Frying Pan is a great way to bring the best of Japanese craftsmanship into your kitchen. Its durable construction, even heating, and beautiful design make it a kitchen tool that you will cherish for years to come.