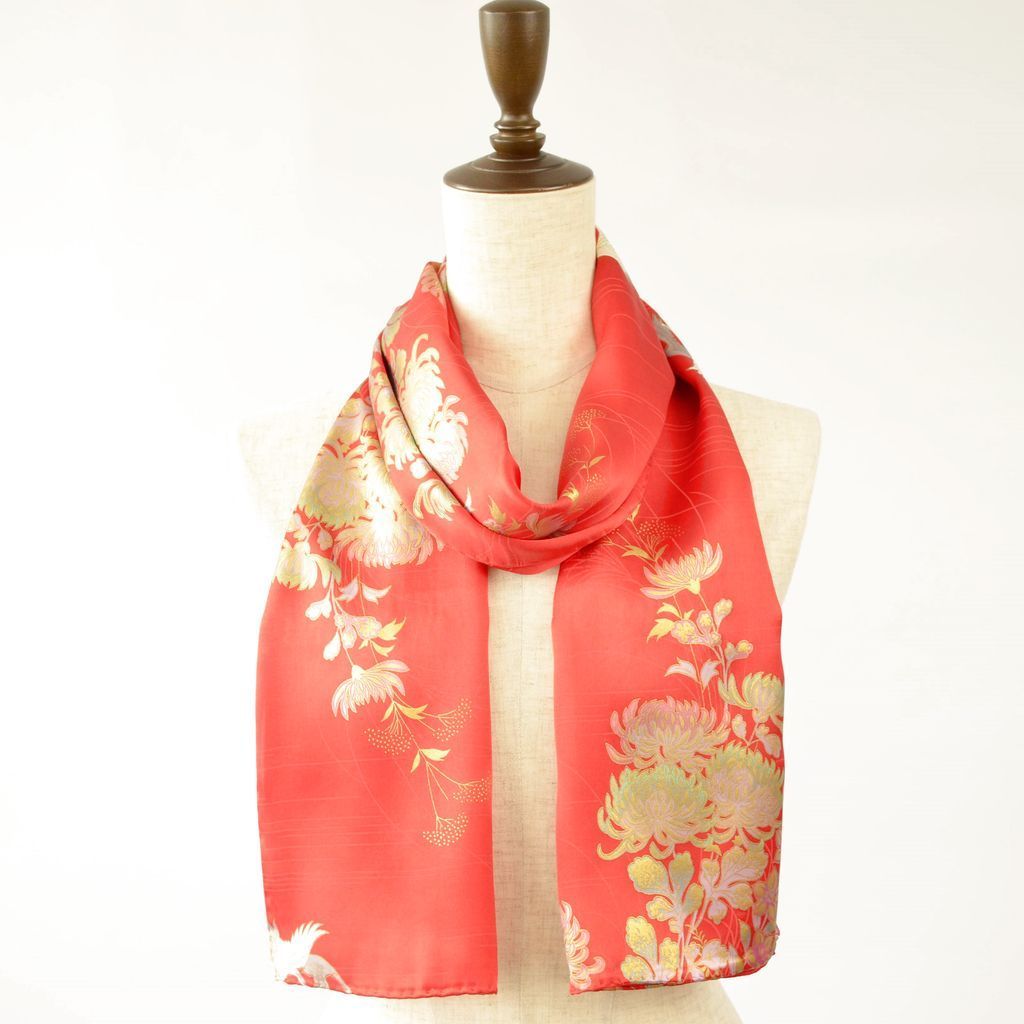 SCARF
14 products
Showing 1 - 14 of 14 products
Silk scarves featuring traditional Japanese kimono patterns are a beautiful and stylish way to incorporate the rich culture and history of Japan into your wardrobe. These scarves are made from high-quality silk, which gives them a luxurious feel and a beautiful drape.

The patterns used in these scarves are inspired by the intricate designs and motifs found in traditional Japanese textiles, such as cherry blossoms, cranes, and geometric shapes. These patterns are often vibrant and colorful, and they can add a touch of elegance and sophistication to any outfit.

In addition to their beauty and versatility, silk scarves featuring Japanese kimono patterns also make great gifts for anyone who appreciates Japanese culture and fashion. Whether worn as a statement piece or as a subtle accent, these scarves are sure to add a touch of timeless elegance to any wardrobe.
Showing 1 - 14 of 14 products