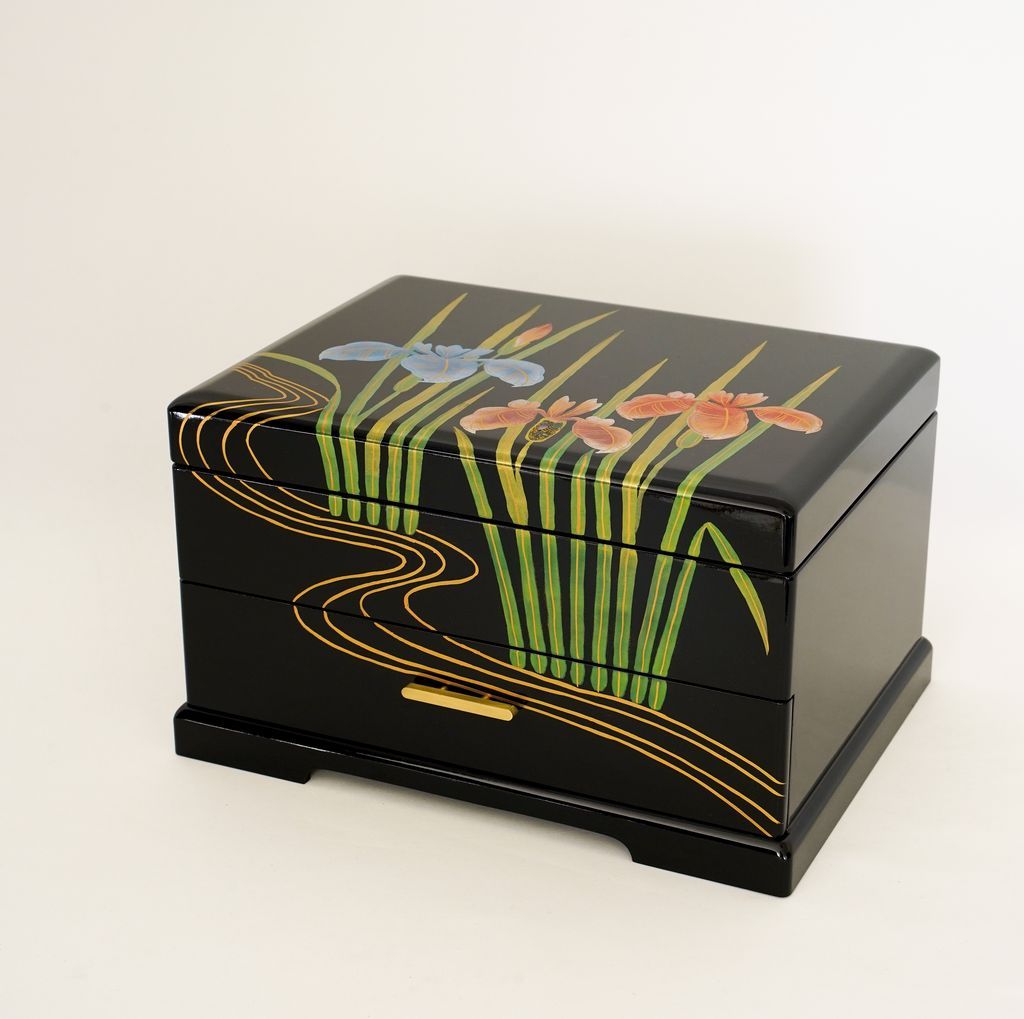 MUSIC BOX
6 products
Showing 1 - 6 of 6 products
Introducing a beautiful jewelry box made of lacquerware adorned with Maki-e, a traditional Japanese decorative technique!

This lacquerware jewelry box is exquisitely crafted and features a stunning Maki-e design. Maki-e is a technique in which gold or silver powder is sprinkled onto wet lacquer and then polished to create a beautiful design. The result is a stunning piece of art that shines with a luxurious and sophisticated beauty.
The interior of the box is lined with a soft material to protect your jewelry and other treasures.
This jewelry box not only serves as a functional storage solution for your precious belongings but also makes a beautiful decorative piece for any room. Its intricate and detailed design is sure to capture the attention and admiration of anyone who sees it.

Experience the beauty and sophistication of traditional Japanese craftsmanship with this Maki-e lacquerware jewelry box. It is a timeless and elegant piece that will add a touch of luxury and style to any space.
Showing 1 - 6 of 6 products