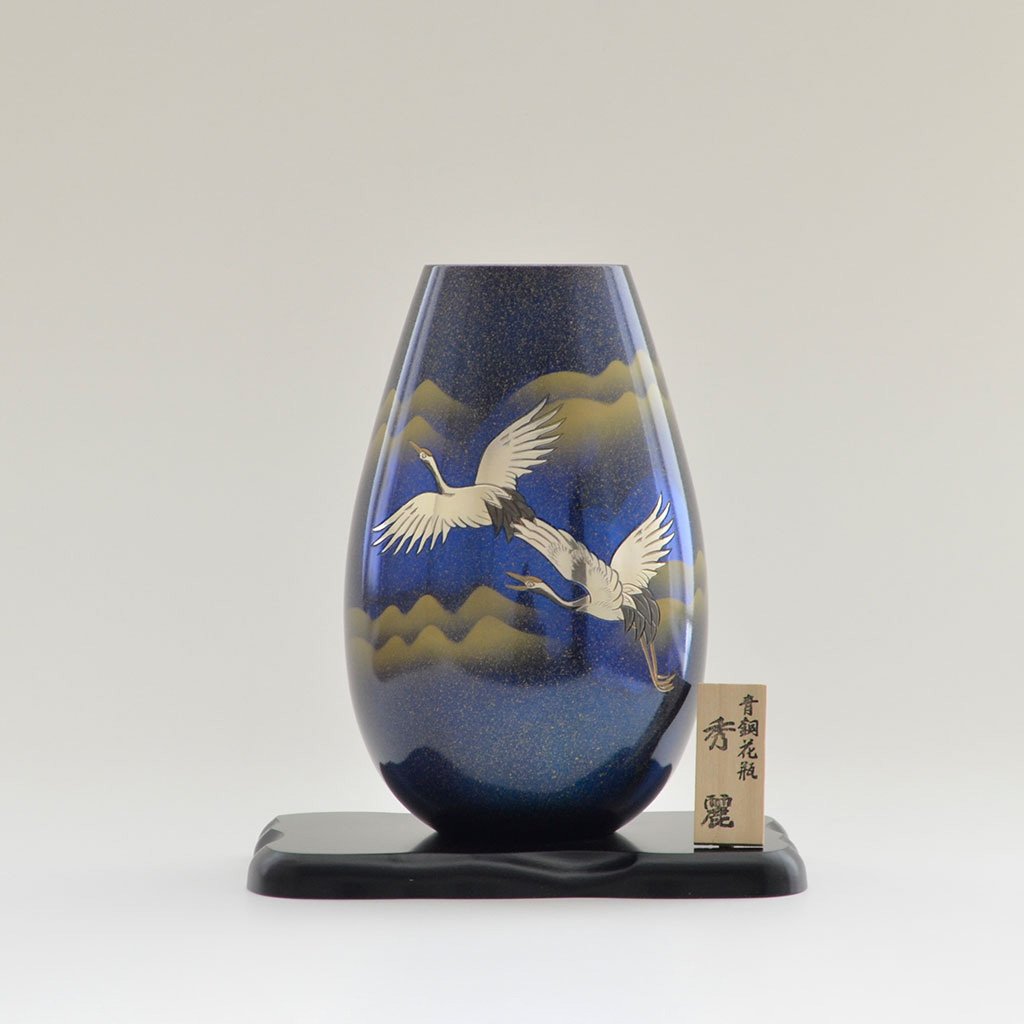 Takaoka copperware is a traditional craft from Takaoka City, Toyama Prefecture, Japan. This particular bronze vase is a beautiful and unique piece that showcases the exquisite craftsmanship of Takaoka copperware.

The vase is made from high-quality bronze, which gives it a rich and lustrous appearance. Its sleek and simple design is perfect for any home decor style, and it is sure to add a touch of elegance and sophistication to any room.

One of the main attractions of this vase is its durability. It is made using a special technique called "casting," which ensures that it is sturdy and long-lasting. This makes it a great investment for anyone who loves high-quality home decor.

This bronze vase also has a cultural significance. Takaoka copperware has a long and rich history in Japan, dating back to the early 17th century. The craft is known for its attention to detail, as well as its ability to create pieces that are both functional and beautiful.

Overall, this Takaoka copperware bronze vase is a beautiful and unique addition to any home decor collection. Its sleek and simple design, combined with its cultural significance and durability, make it a piece that you will cherish for years to come.